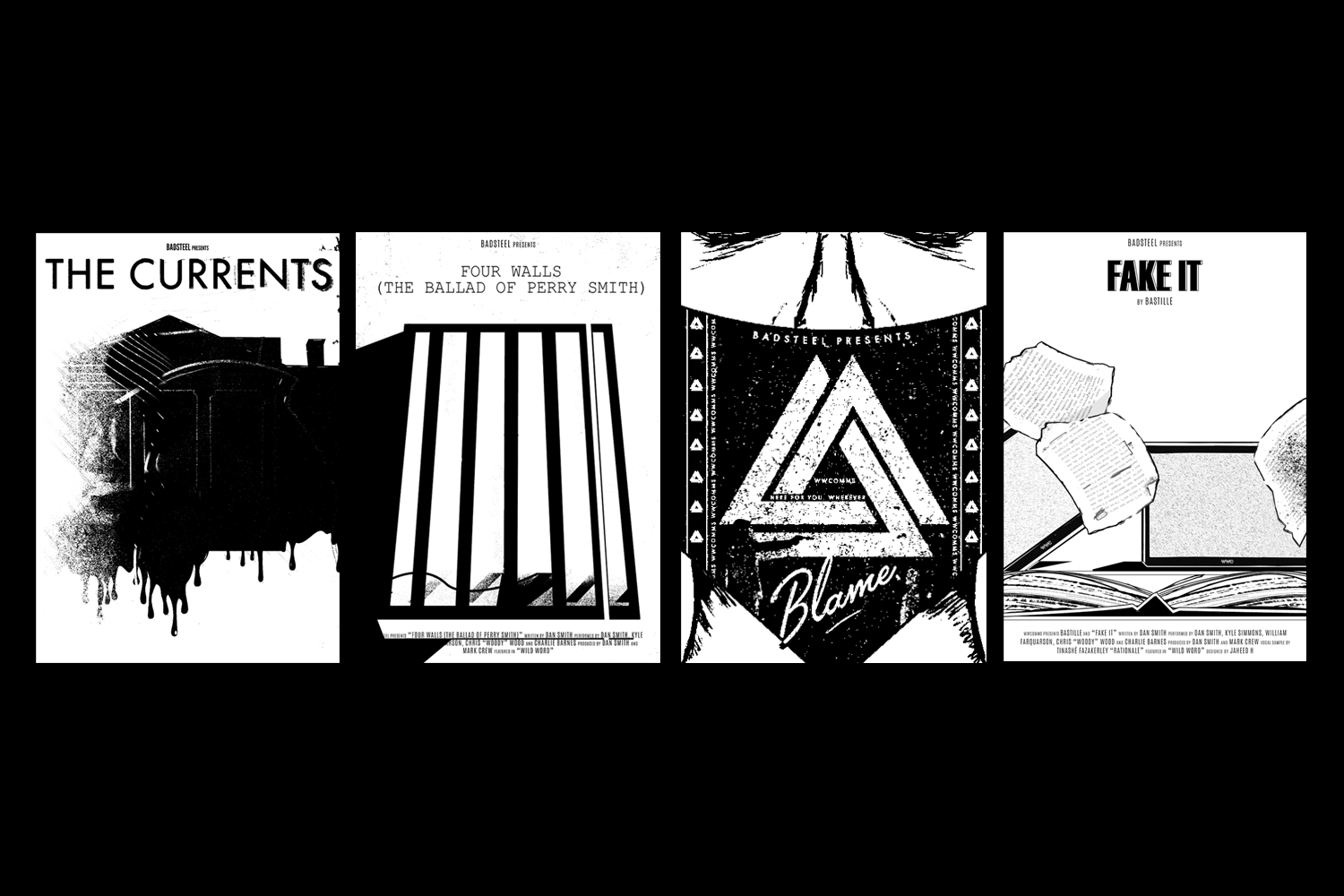 1: The Currents, depicting the White House in despair, melting.
2: Four Walls, a diary but the cover is from the perspective of someone who's isolated.
3: Blame, an unconscious person, covered by a face mask with the WWCOMMS logo.
4: Fake It, panic. Pages of a book up in the air while the TV screens around are disconnected.

Developments made to create the final version of 'Fake It'.