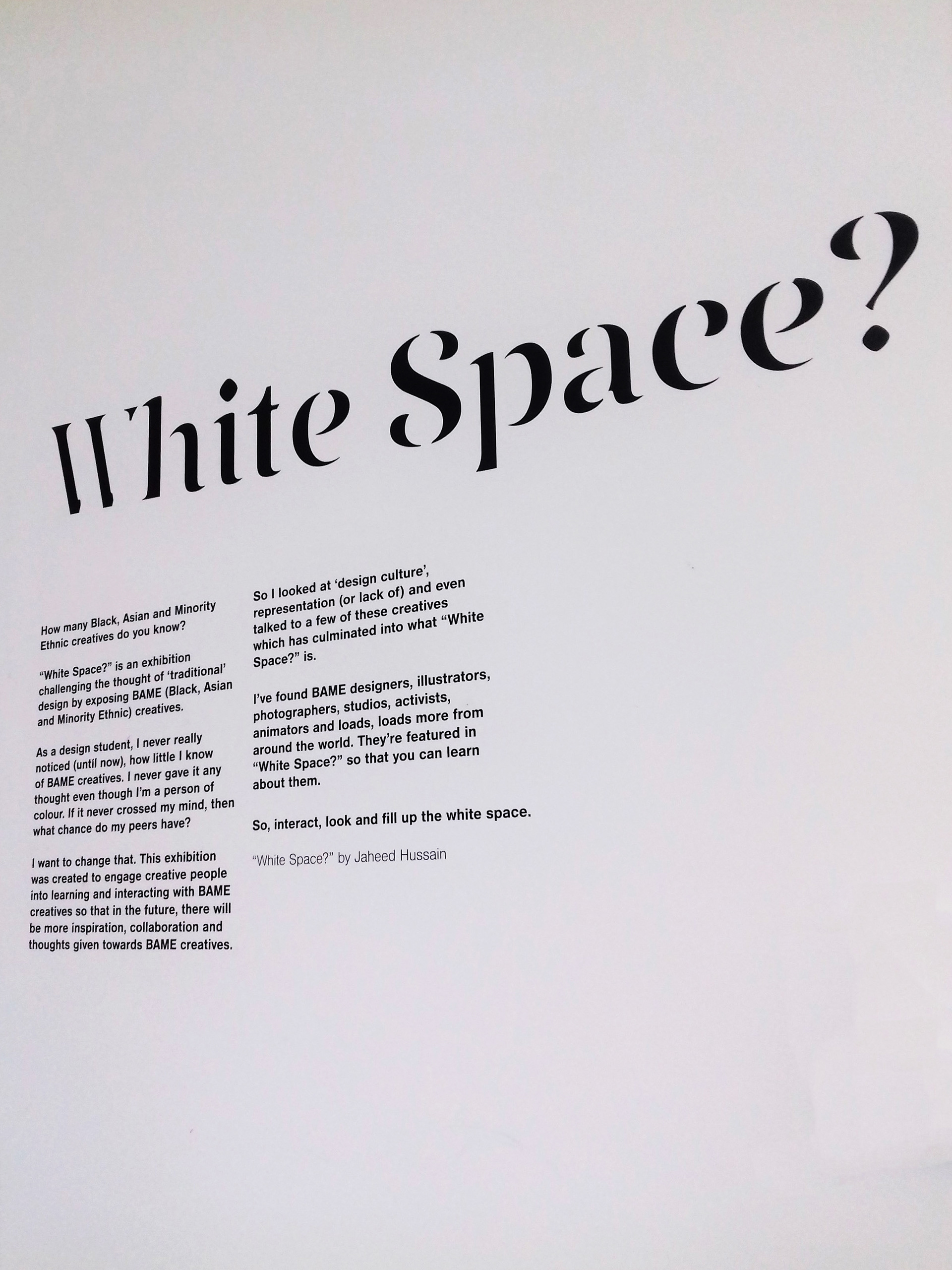 Title and description of the exhibition. I expressed my own perspectives. It had to grab my peers' attention.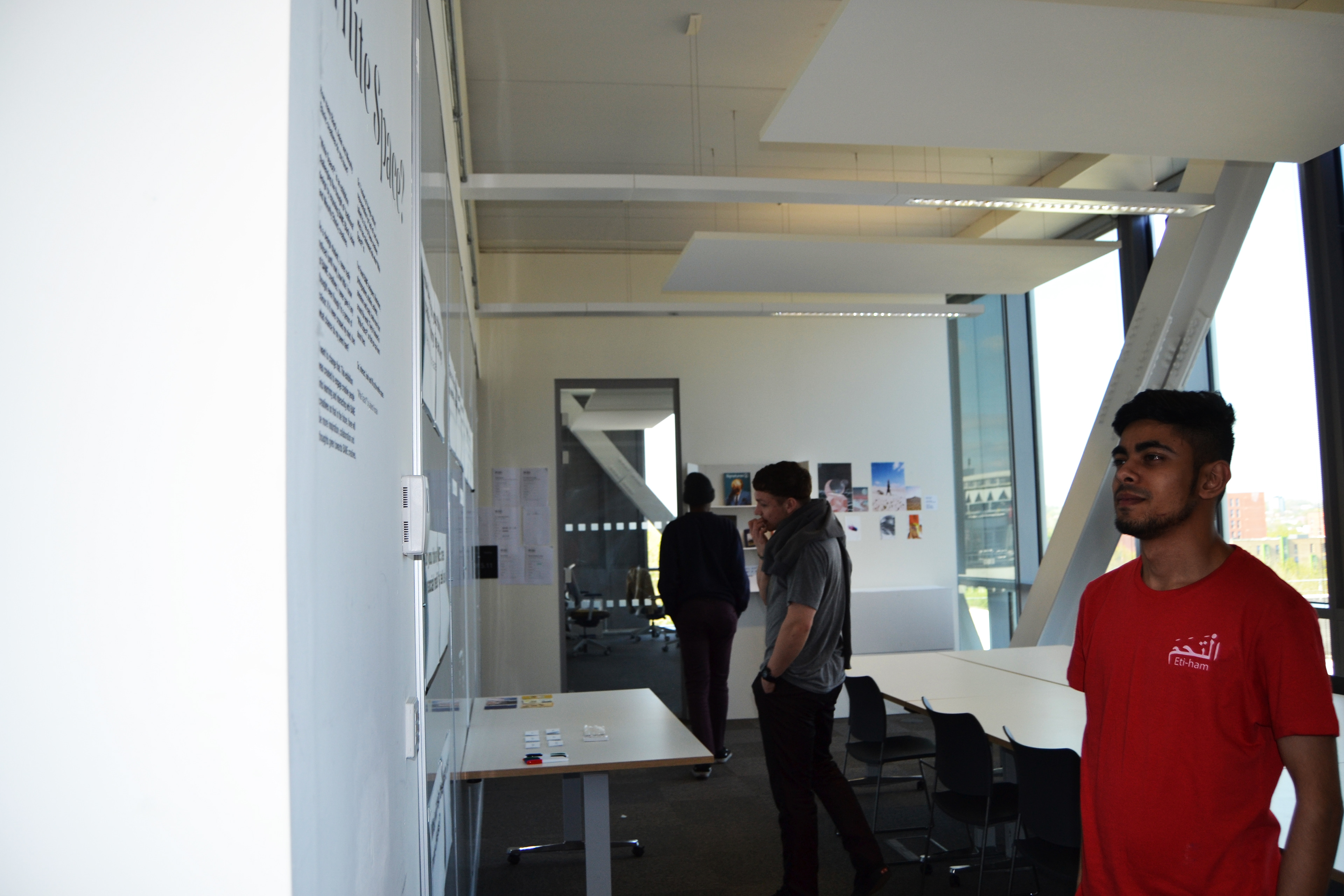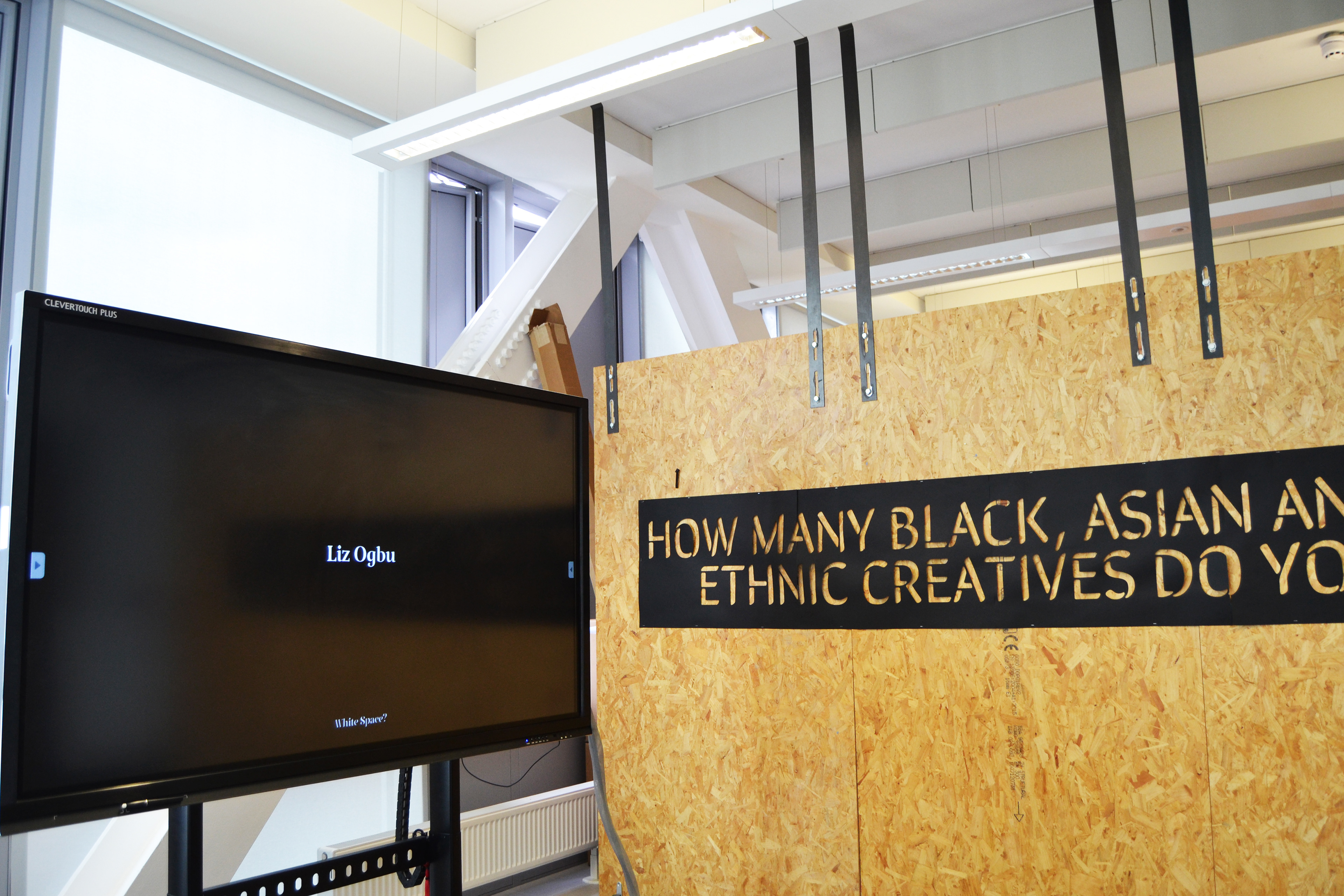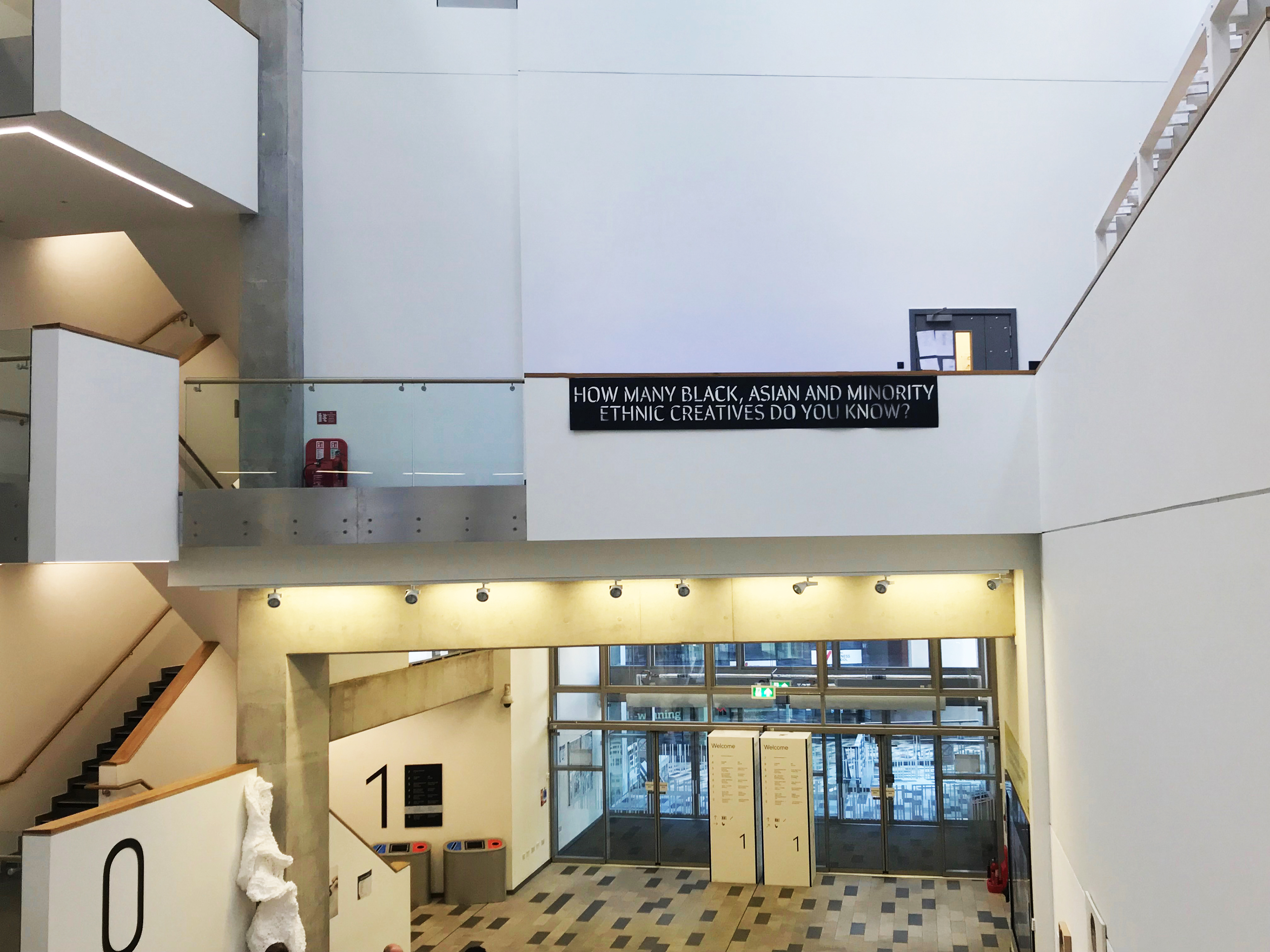 The banner on the 3rd floor of the New Adelphi building.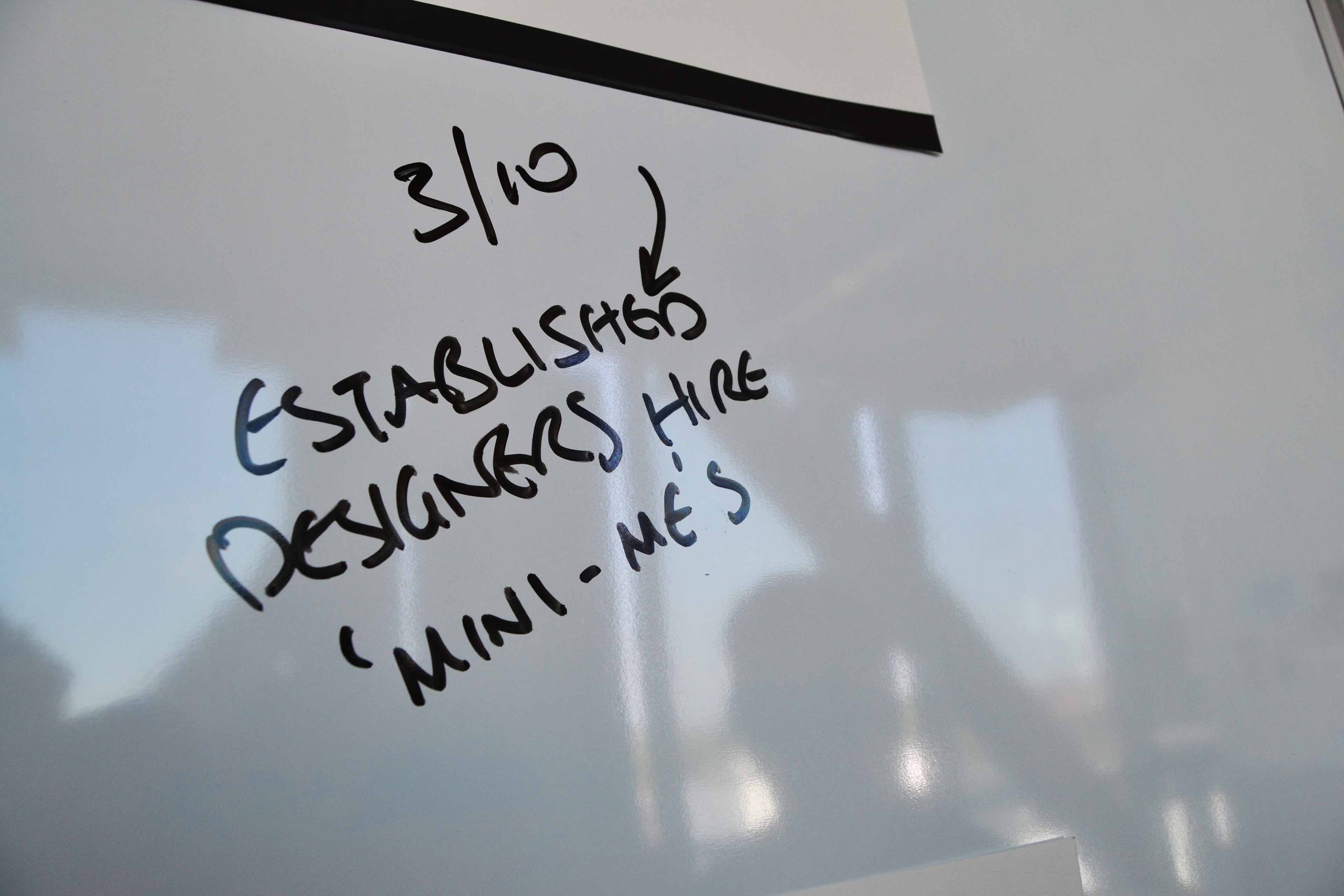 Q: How diverse do you think the industry is and why? A: "3/10, established designers hire mini-me's"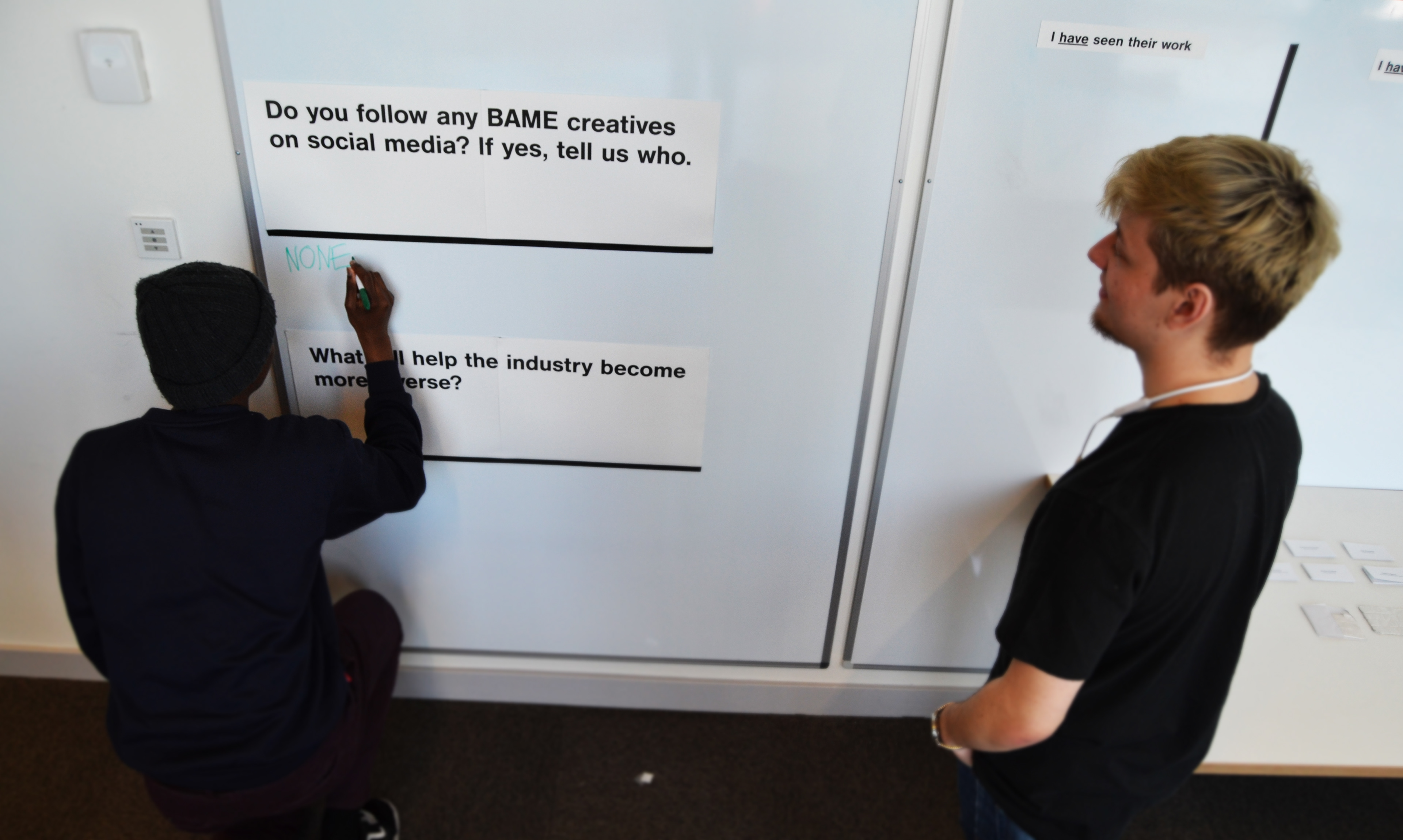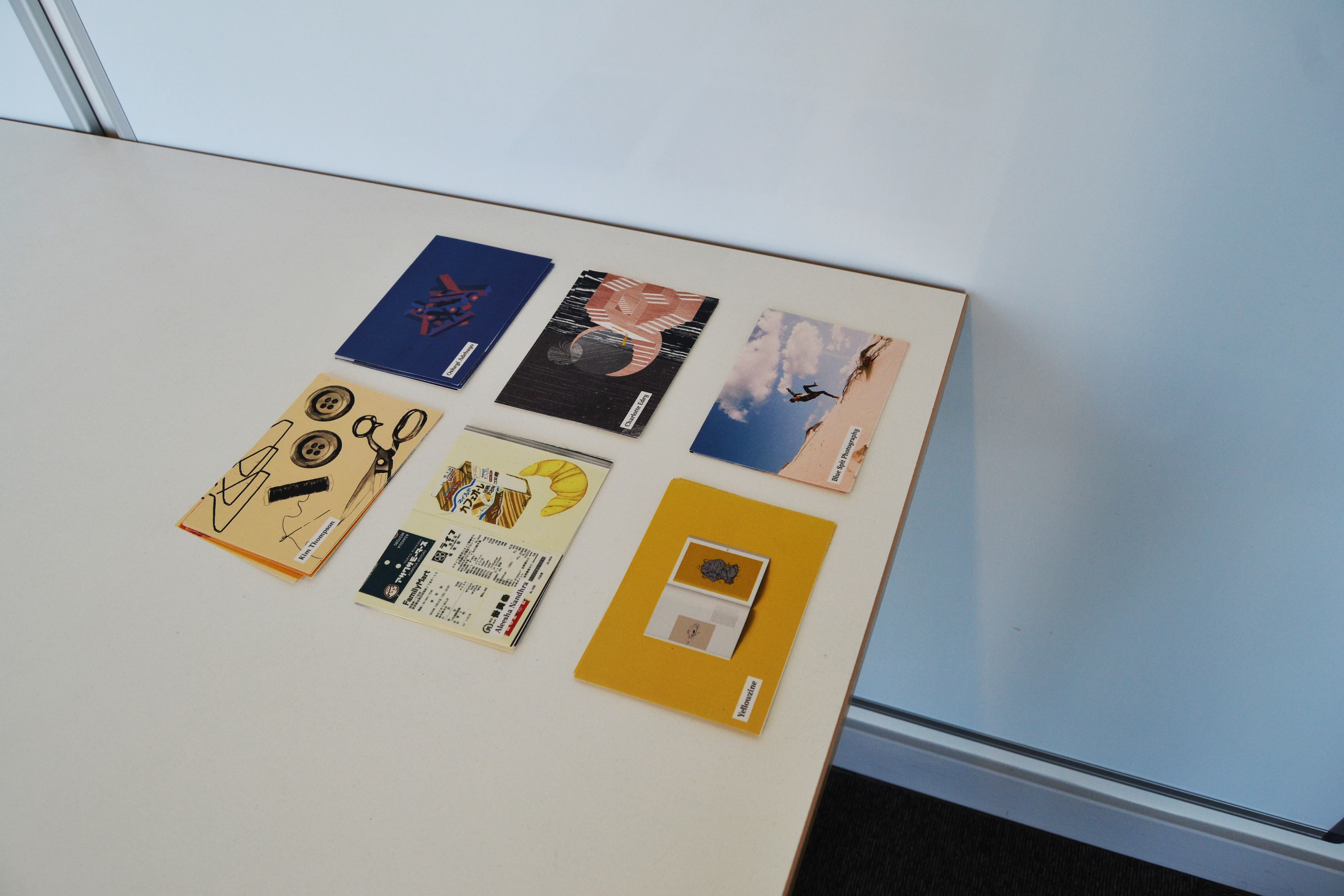 Postcards (used within the exhibition) of BAME creatives for people to take home & tell someone about.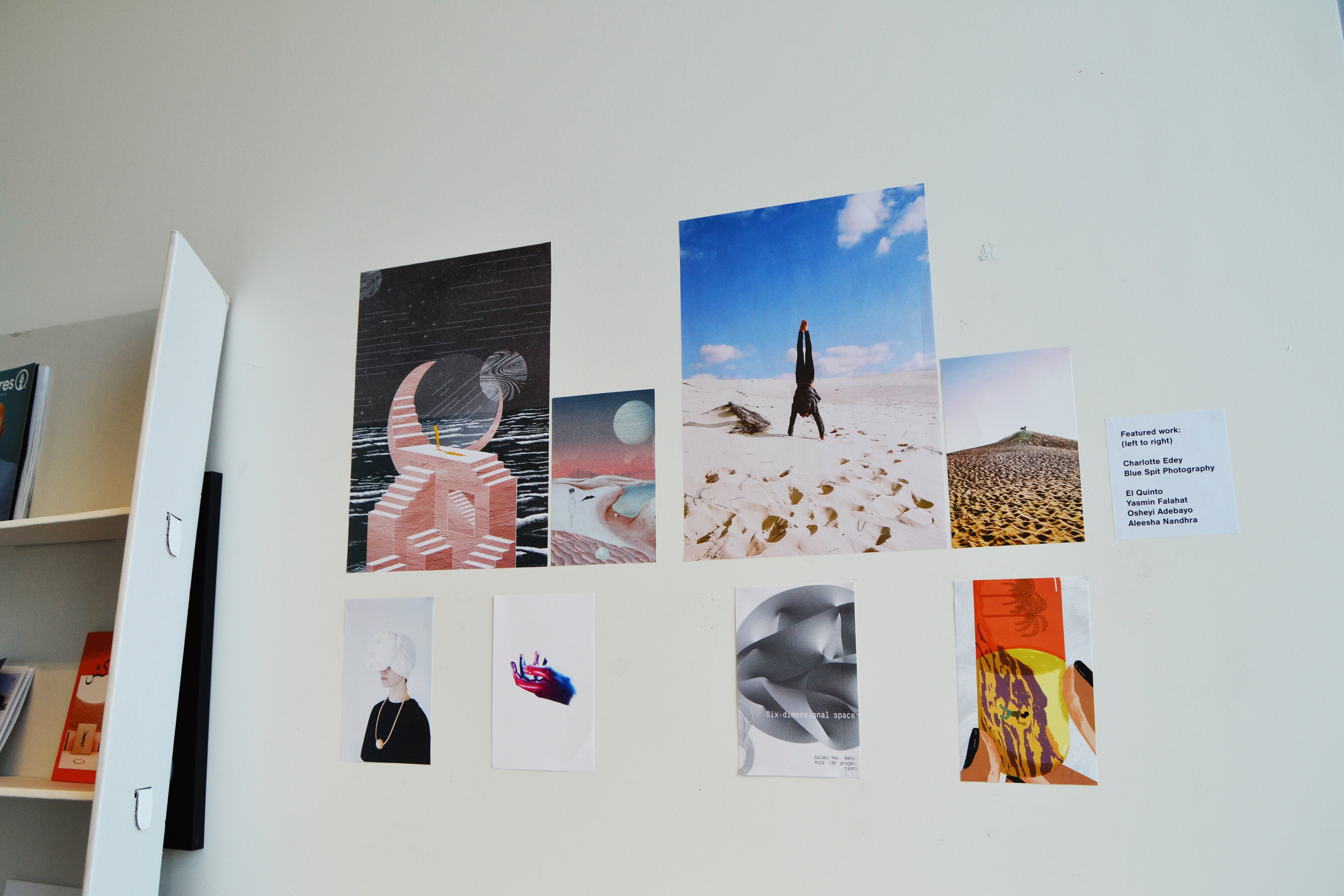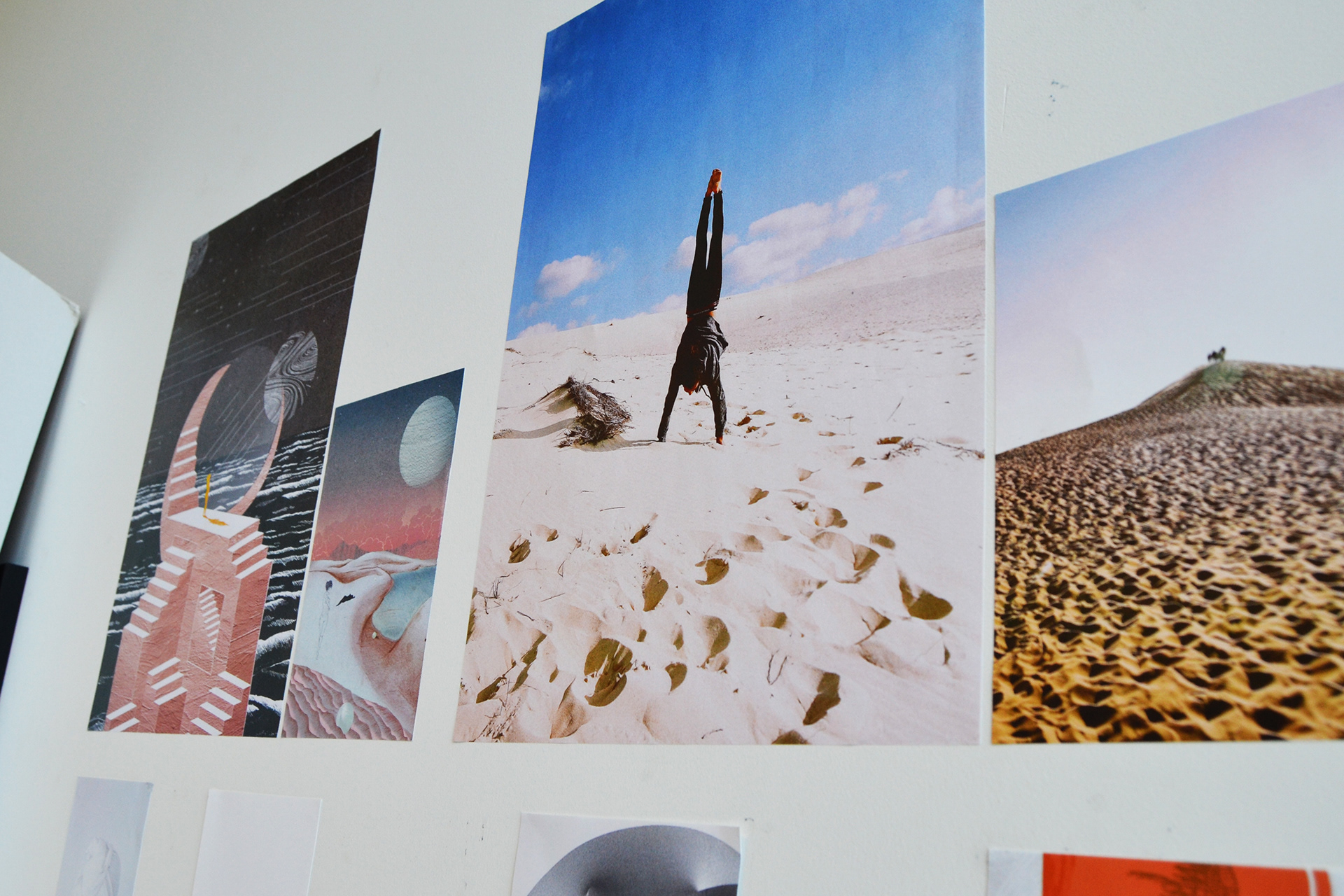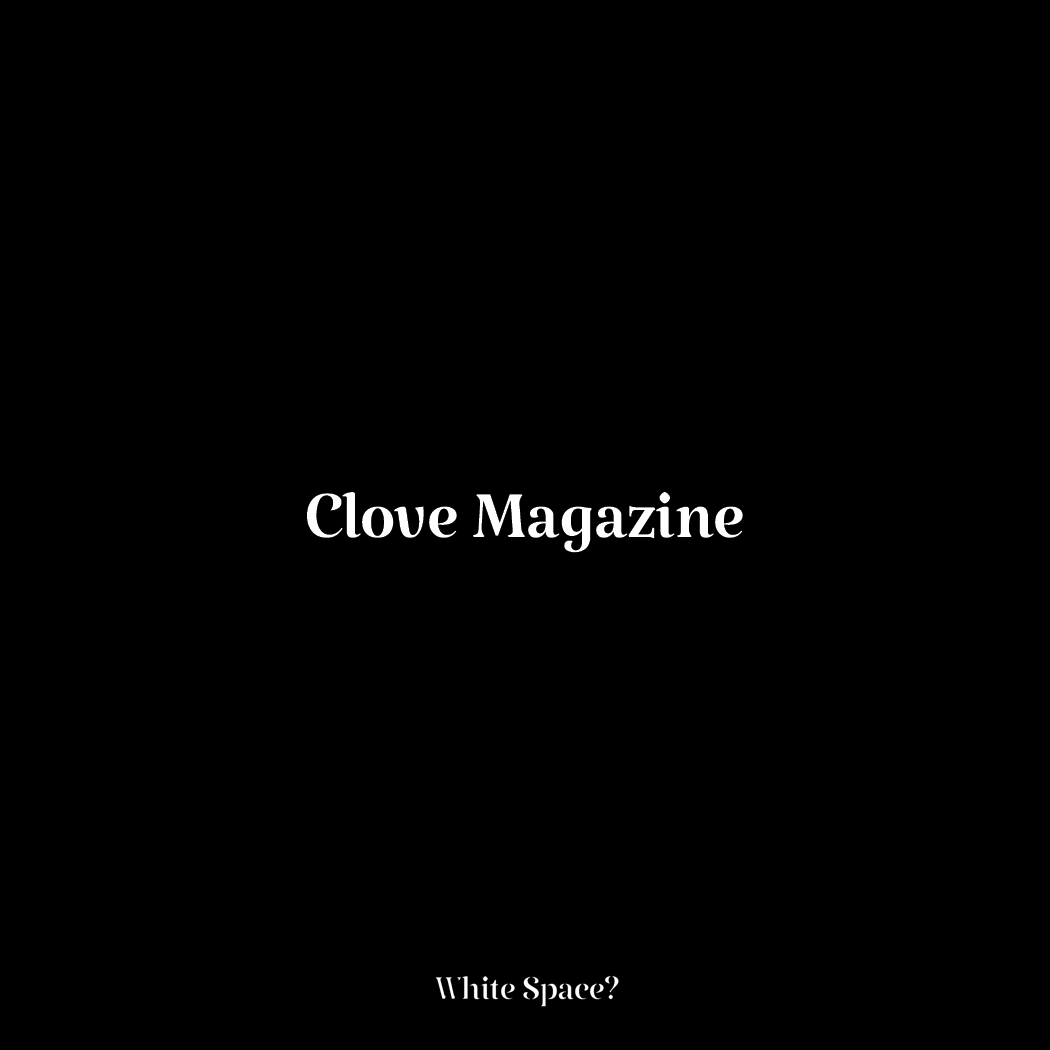 The GIF on the monitor from the images above. 100 different BAME creatives from around the world.