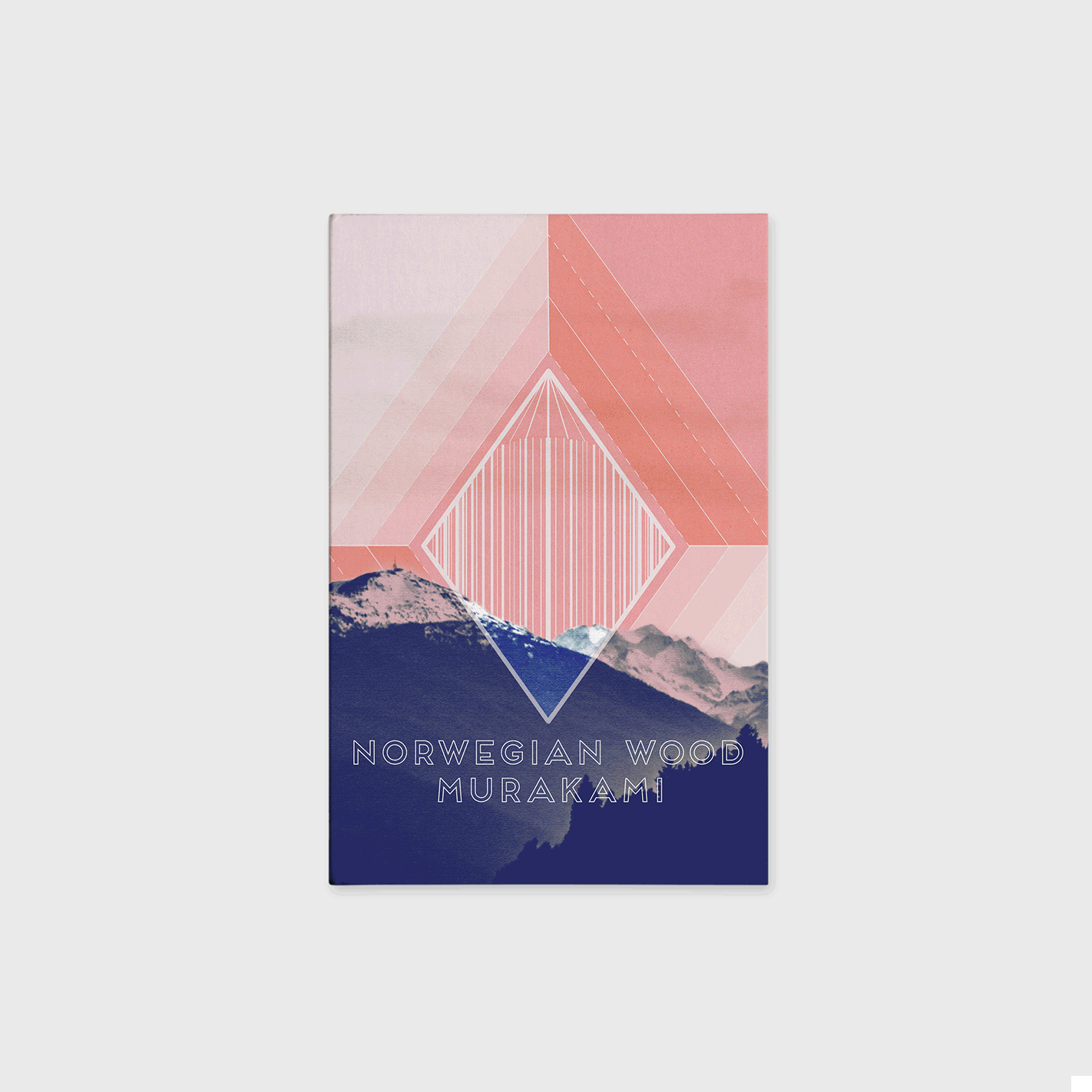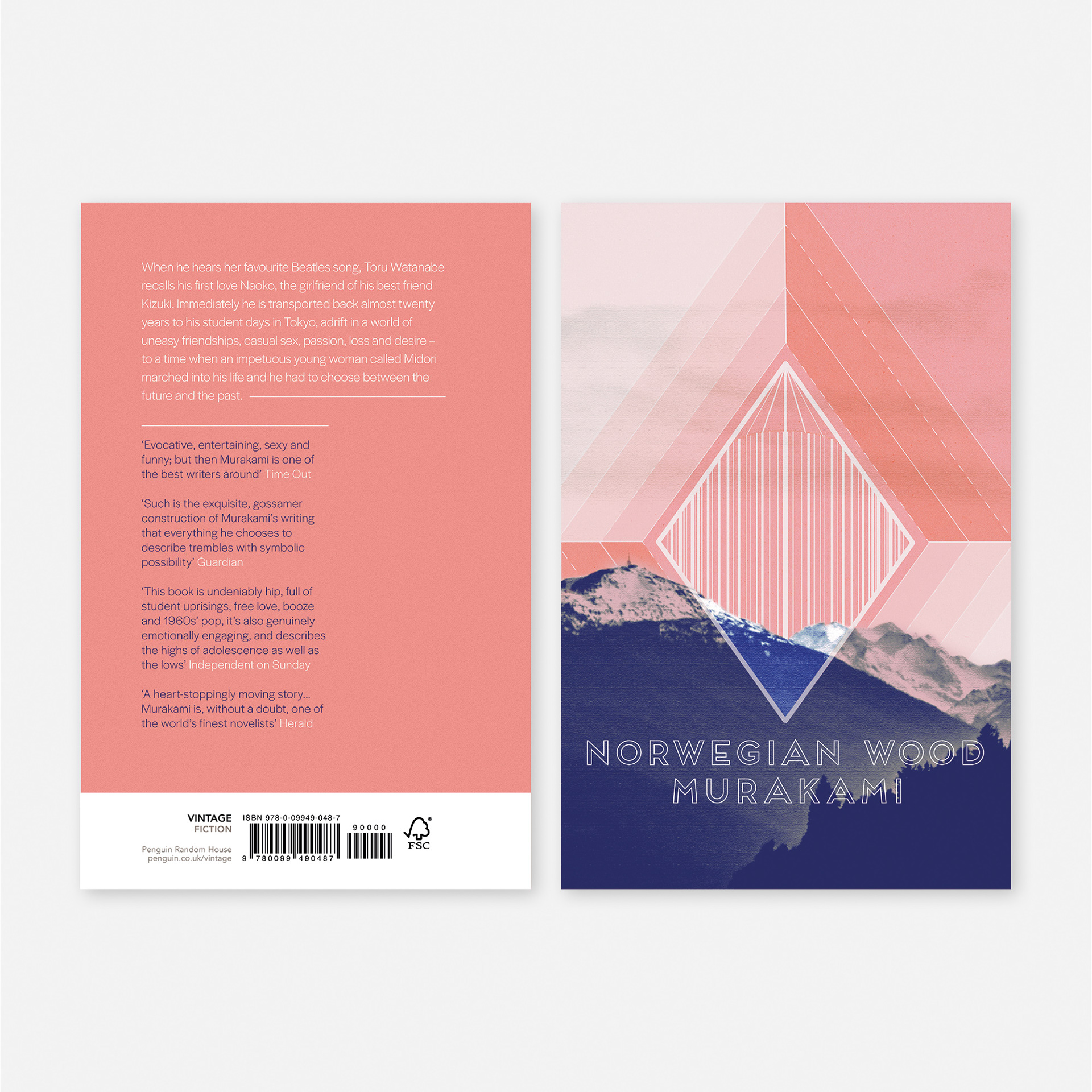 This cover has hidden meanings and messages that some would understand, if they read the book. Within the diamond is a circle, a rising sun, made from mixed-width lines to represent the discourse, Toru (the main character) feels about Japanese society as we read further on. Whereas, the diamond itself portrays the female anatomy, made with symmetry in mind. The colour palette compliments the themes of sex and relationships too as I wanted to replicated that emotional aspect.
My creative process encourages idea generation from any aspects - Using themes, narratives and objects the story introduced, helped me create 80 different cover concepts that developed down to the three different jackets here.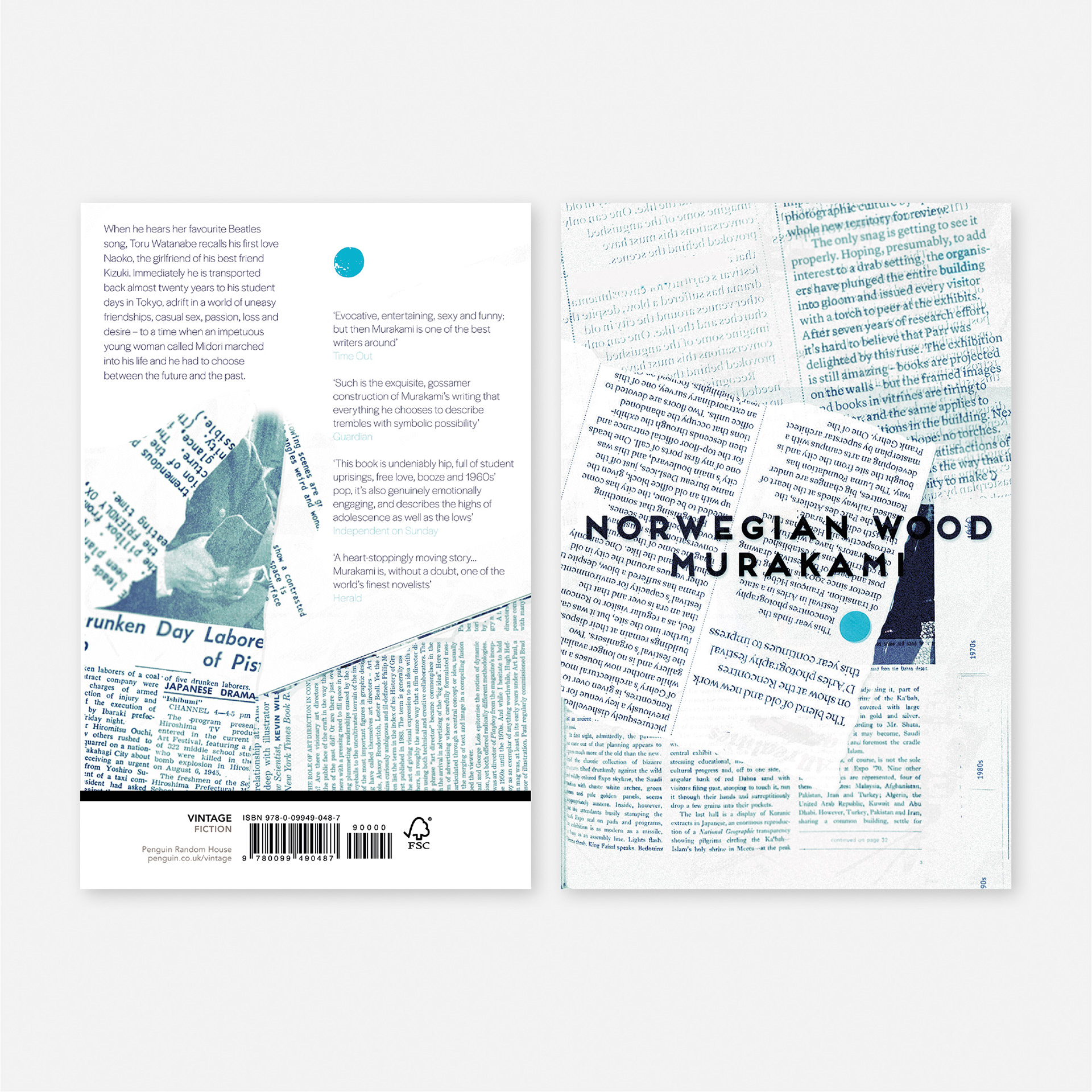 Symbolised by the communication between Toru and Naoko. The letters between the two, helped influenced what happened towards the end. Parts are overlapped and faded to represent the longevity of their relationship as the book goes on. For that reason, it bleeds onto the back.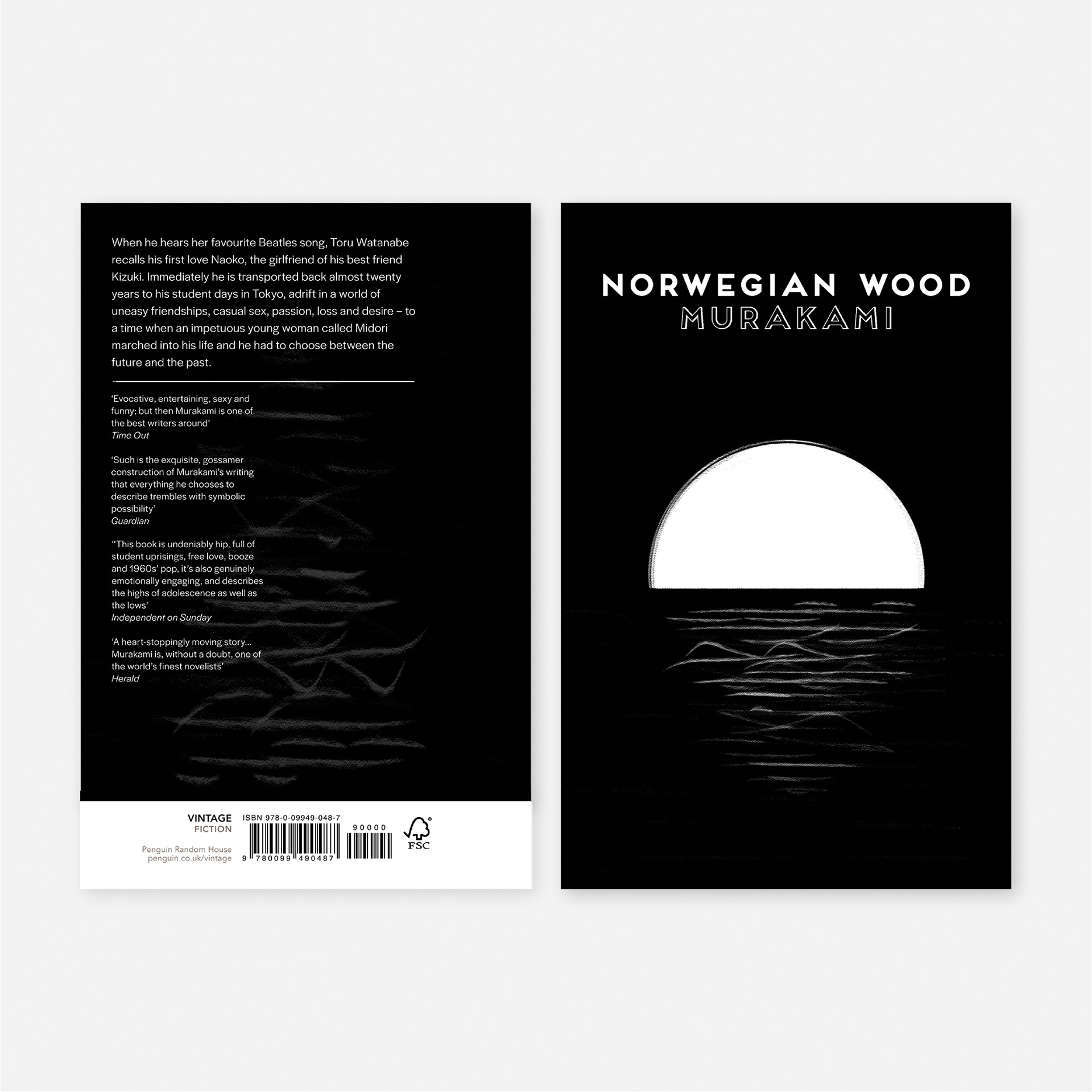 The last and final cover is a more dark, emphatic look at Toru towards the end, as he becomes isolated and lonely. In a particular scene, he's talking to a fisherman he meets and at that point, I imagined he'd see a sunset. The contrasting black and white helped the sun, visually be as bright as possible despite it's minimalism.

-