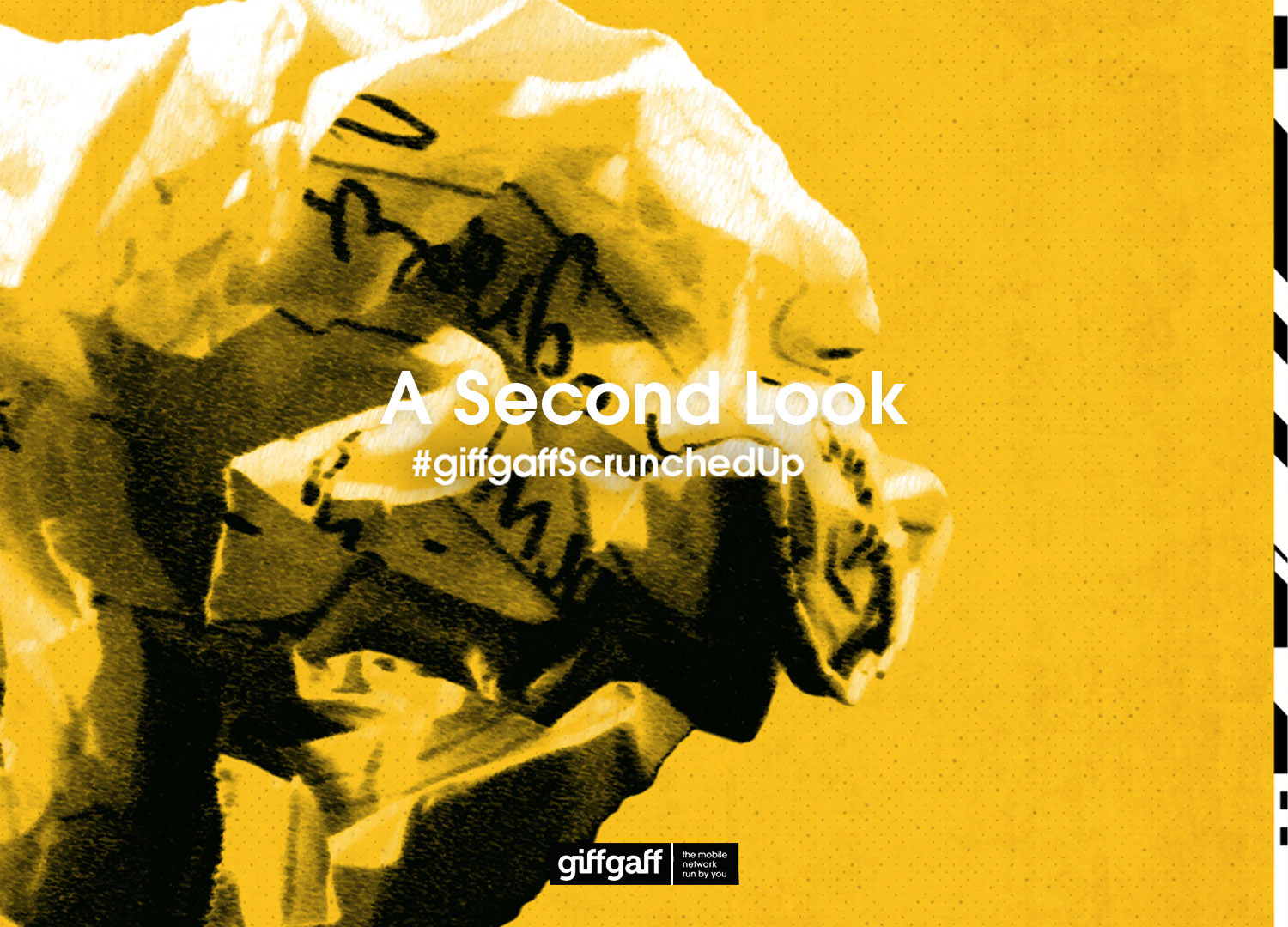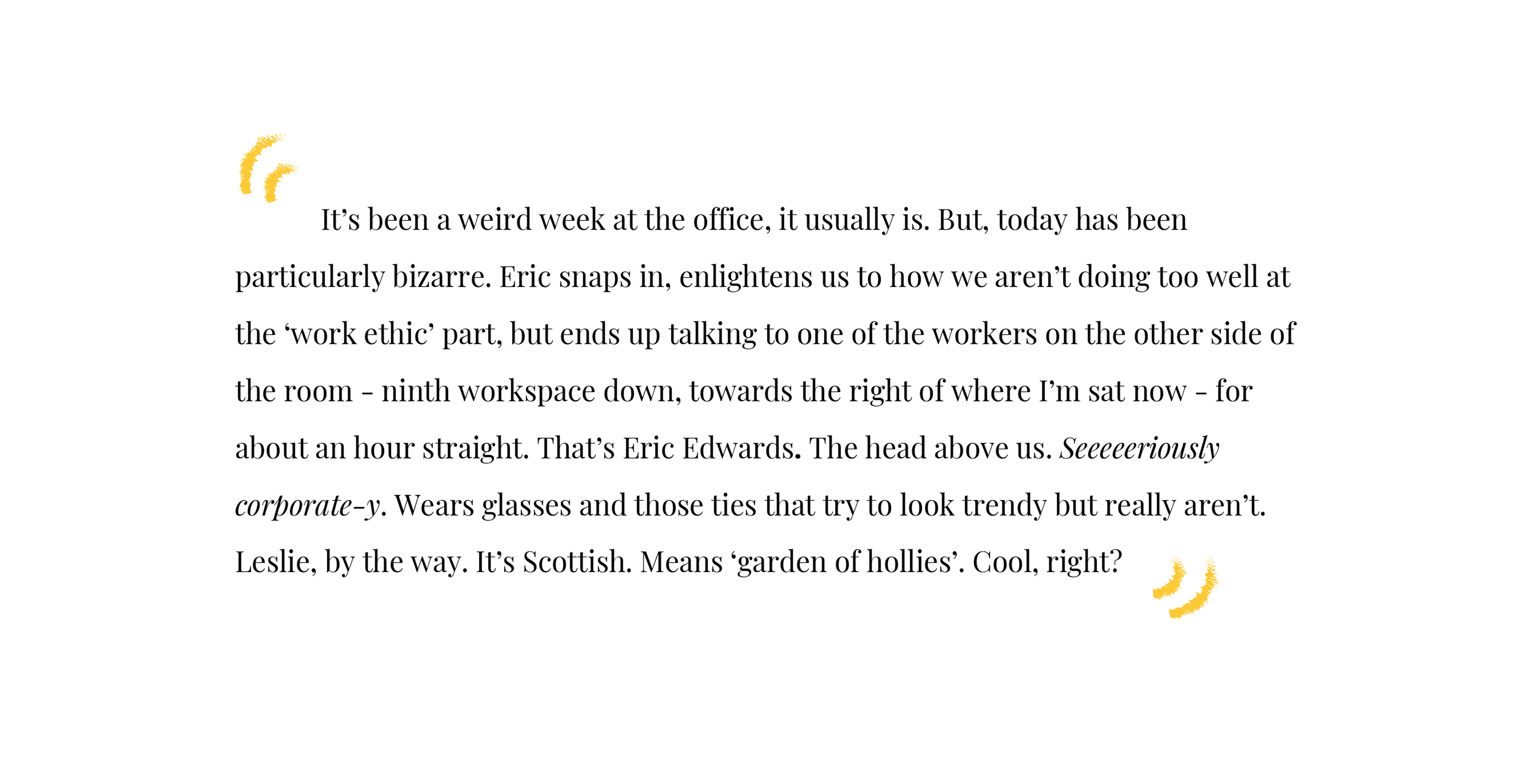 An abstract taken from the

short-story

, written to intrigue and excite new, current and old members of giffgaff. Given it's narrative, it's a creative way to express the brand's story... instead of the typical "

we are x and we do y, for z

" The story takes you through Leslie's work environment where all co-workers but her, do the same thing every day. Until a paper ball gives Leslie a second look.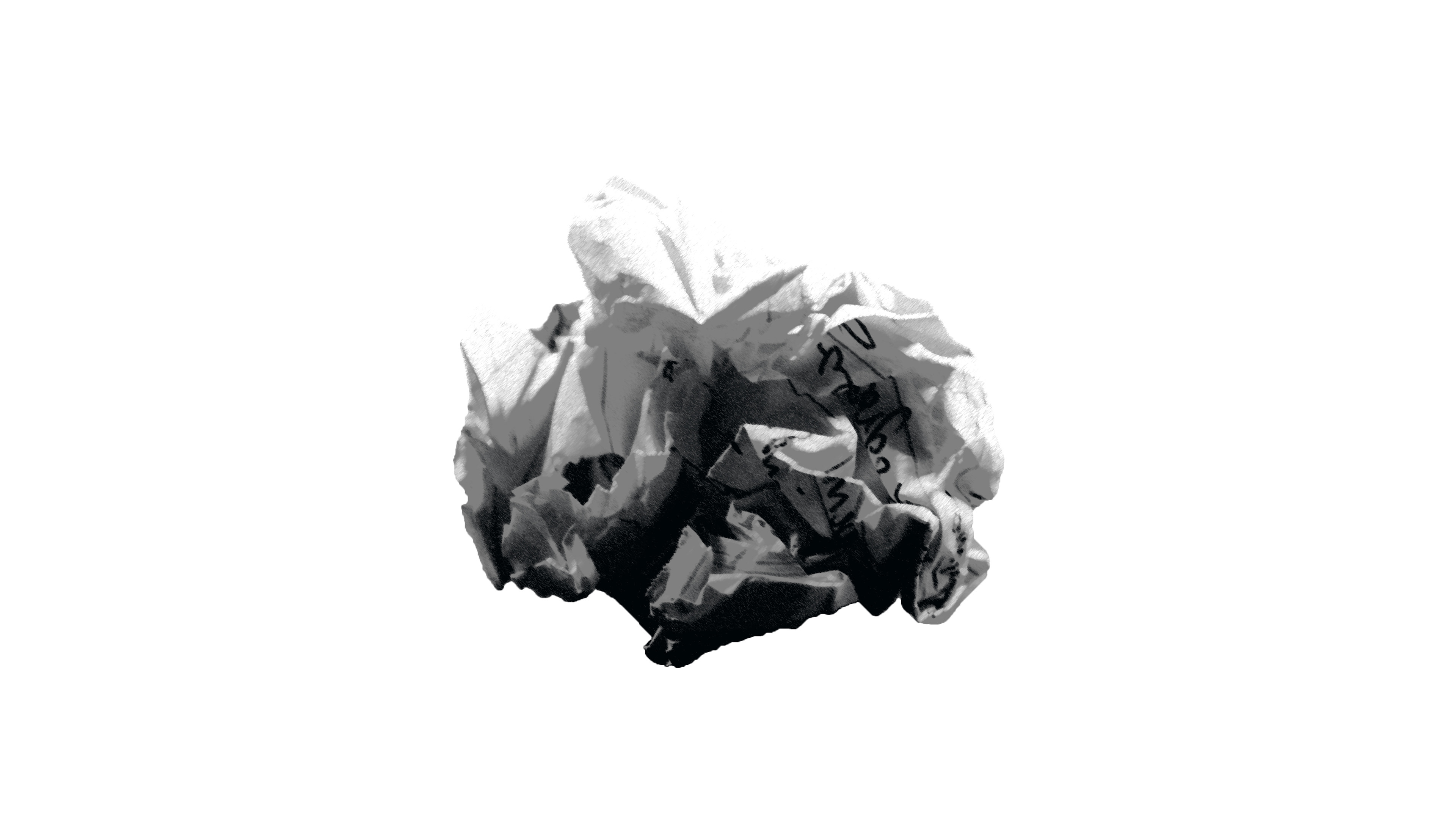 The paper ball concept

: Our campaign takes any old perspectives, thoughts and opinions of giffgaff, scrunches it up and throws it away. It encourages readers to take a second look. And that's where the campaign comes in to play. In the story, we take giffgaff's 'disruptive' tendencies and allow Leslie to do the same (

with paper balls of course

). Plus, it has to room for use all over social media. Tweets, Instagram posts and stories: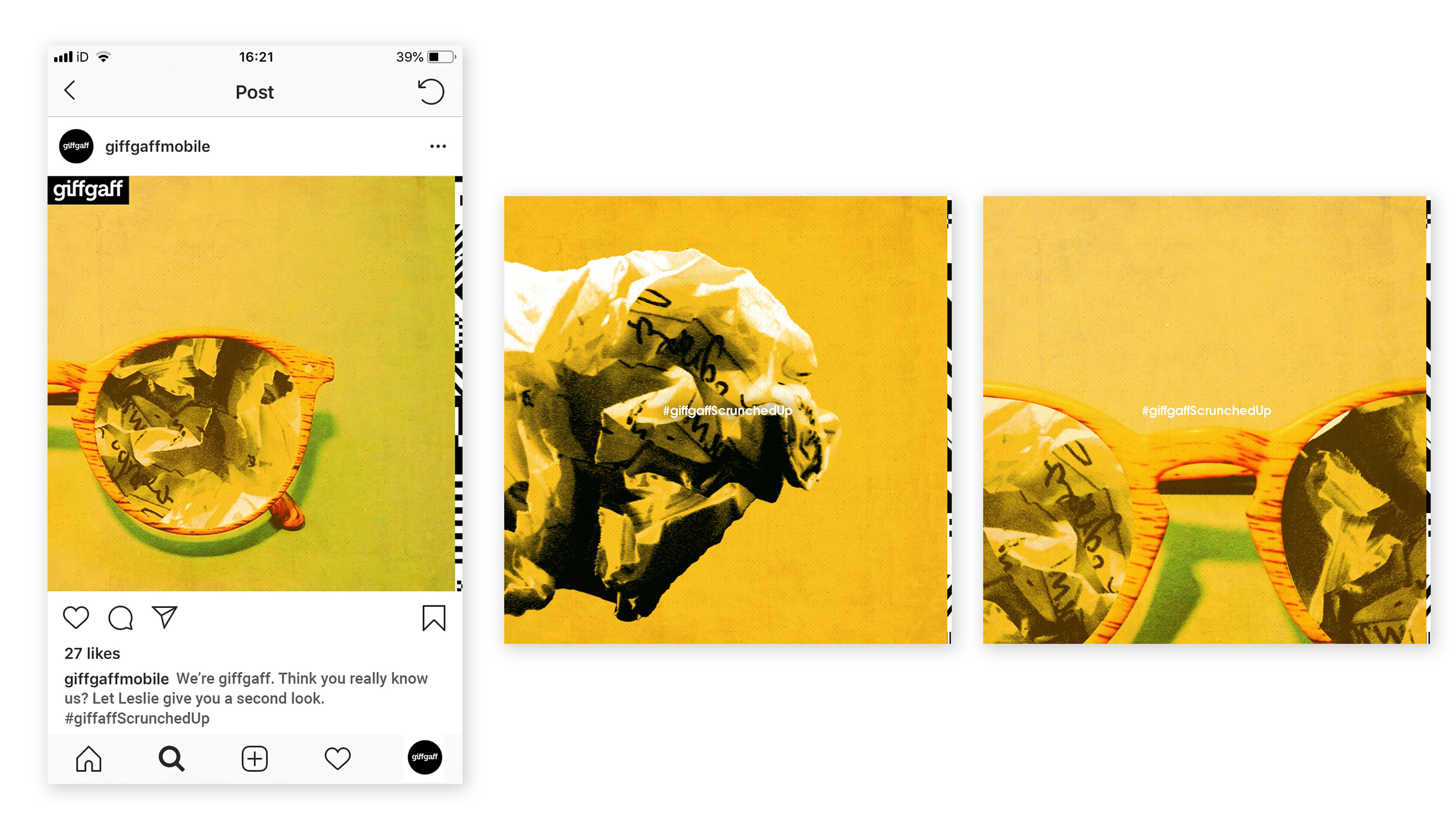 Where?

: IOS books and Google Play Books. Pretty much everyone has access to an android or IOS device. Both platforms are free to use and browse - meaning our story is free. I also played a part in market research and found that giffgaff's biggest audience are 25 to 30 year olds. With both platforms specifically catering to that audience, it allows it to reach the perfect members.